Commercial and Industrial Powder Coating
Why Powder Coating for Manufacturing and Metal Fabrication?
Attention Metal Fabricators and Manufacturing Companies…
If your firm is looking for exceptional, industrial quality powder coating services, look no further. RHI Powder, in Carson City, Nevada, has been providing clients with superior powder coating services for over 35 years.
Why Powder Coating for Manufacturing and Metal Fabrication?
The Powder Coating process was introduced to North America over 10 years ago and is referred to as a dry finishing process. Today, it represents over 15% of the total industrial finishes in the market. Powder coating is used on a wide array of products. More and more companies specify powder coatings for a high-quality, durable finish, allowing for maximized production, improved efficiencies, and simplified environmental compliance.
These finishes are not only functional (protective) but provide decorative finishes as well. Powder coatings are available in an almost limitless range of colors and textures, and technological advancements have resulted in excellent performance properties.
Powder coating can be utilized on virtually any metal product instead of traditional wet paint.
Some of the many metal applications for both commercial and industrial projects that benefit from powder coating include:
Why we are different
Over 35 Years of Experience
Virtually Unlimited Colors
Professional, Trained Technicians
Exceptional Quality Control
Fast, Efficient, and Affordable
Friendly Staff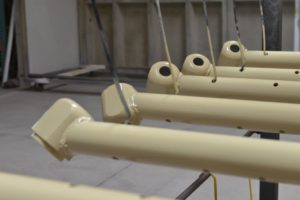 Appliances
Gas and electric ranges
Refrigerator doors and shelves
Washing machines and dryers
Freezers
Water heaters
Vacuum cleaners
Kitchen appliances
Microwave ovens
Garbage disposals
Dishwashers
Building Products
Aluminum doors/windows
Curtain rods
Facades
Shutters and louvers
Bathroom fixtures
Mailboxes
Ornamental fencing
Aluminum extrusions
Metal gutters
Down spouts
Guard rails
Structural steel
Highway signs
Door hardware
Cabinet hardware
Automotive, Aerospace, and Transportation
Primers
Wheels
Bumpers
Window trims
Door handles
Windshield wipers
Steering wheels
Radiators
Suspension systems
Oil/air filters
Shock absorbers
Valve covers
Brake assemblies
Luggage racks
Mirror brackets
Ashtrays
Truck seat frames
Battery trays
Chassis
Electrical
Motor windings and housings
Transformers
Switch gears
Electric junctions boxes
Electric connectors
Electrical cabinets
Lighting fixtures
Computers
Telecommunications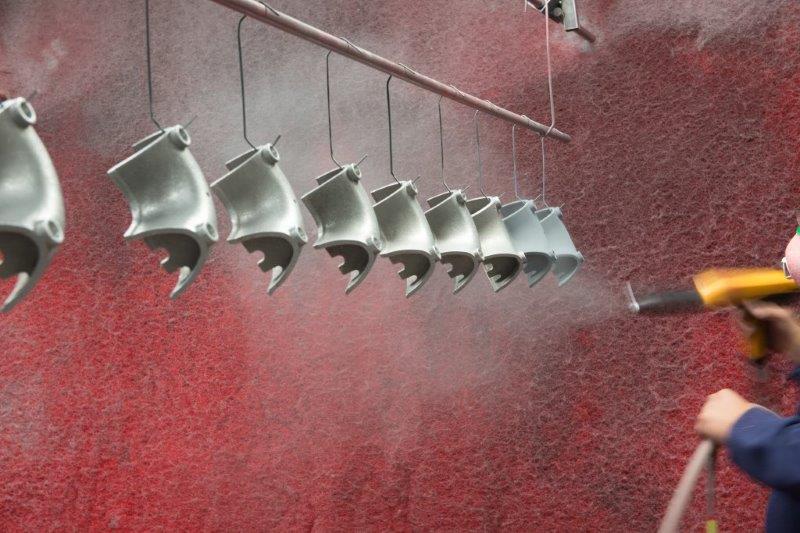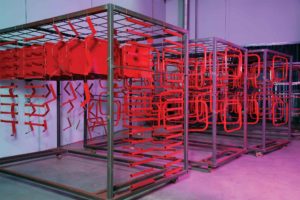 Furniture
Patio furniture
Bunk beds
Kitchen tables/chairs
Folding chairs/tables
Cribs and playpens
Metal cabinets
Office partitions
Lockers
Hospital beds
Retail store shelving/racks
And many more metal products such as…
Playground equipment
Bicycle frames/wheels
Golf carts and clubs
Ski poles
Exercise equipment
Metal toys and wagons
Fans
Desk accessories
Wheelchairs
Vending/ice-making machines
Gasoline pumps
Toolboxes
Motorcycles
Mopeds
Bicycles
Caskets
Fire extinguishers
Satellite dishes