Company History
RHI Powder, a division of RICE Hydro, Inc. located in Carson City, Nevada.
In 2005 RICE Hydro, expanded their manufacturing facility to just under 26,000 square feet, and established our own in-house powder coating division, RHI Powder. Not long after that, recognizing the demand not only for our own powder coating needs, but for the needs of local business, RHI Powder soon "opened the doors" and began to offer major powder coating color brands, textures, and styles. We use DuPont, Cardinal and Prismatic Powders for their superior quality and durability to meet your specific manufacturing requirements. Other services available include, a chemical spray wash treatment, sandblasting services, and burn-off oven.
Known for our superior quality, friendly experienced staff, and exceptional customer service; RHI Powder is a great company to work for or with, more than 50% of our staff have been here over 10 years!
Why we are different
Over 35 Years of Experience
Virtually Unlimited Colors
Professional, Trained Technicians
Exceptional Quality Control
Fast, Efficient, and Affordable
Friendly Staff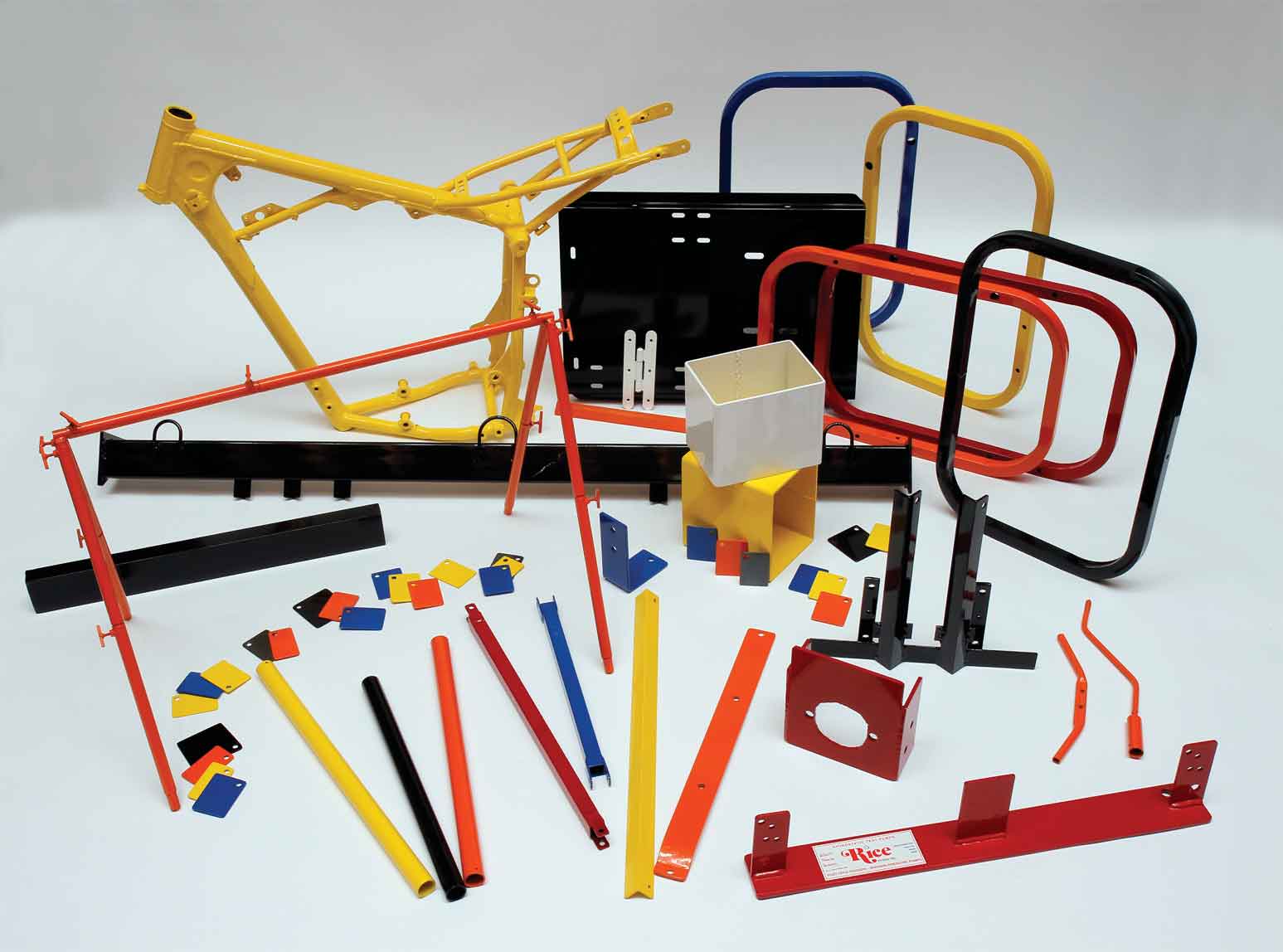 Company History
RHI Powder is a division of RICE Hydro, Inc. a small equipment manufacturing and powder coating company. Originally incorporated in 1976, in the State of California, the company relocated to Carson City Nevada in July of 2000. Not long after RICE began to recognize not only their own needs, but for that of other local businesses, as well as the general public; for quality, fast, industrial grade powder coating. In 2005, RICE Hydro, expanded their facility to include not only powder coating, but chemical spray wash and sand blasting services, and burn-off oven as well. And just like that…
RHI Powder was born!
We offer high quality industrial grade powder coating, in a large variety of colors, textures, and styles. Along with an experienced, freindly staff, providing unsurpassed customer service, and superior quality product.
Environmentally Conscientious
RHI Powder is dedicated to implementing green technology. Known as the environmentally friendly alternative to traditional wet painting, powder coating offers many green advantages to customers while providing more durable and attractive finishes.
Advantages to the environment:
No solvents are utilized in the coating process
Less air pollution: fewer volatile organic compounds (VOC) are released or evaporated into the air
Overspray can be recycled. Typically, 90% of powder is utilized in the initial application and 98% of overspray is recycled
Virtually no waste product or bi-product: Less waste materials into landfills
Not considered hazardous waste
Exhaust air and heat is recycled into the oven allowing for less omissions and lower energy for heating
Powder coating is a LEEDs (Leadership in Energy and Environmental Design) Program approved finish
State and Federal emission regulations are easier to meet with powder coating